Here at Yorkshire Building Society, we Help Real Life Happen for our members.
But we're also here to make things better for our people, too.
We're a business that really cares about our customers, our colleagues and our communities.
We're focused on delivering strong performance for the benefit of our members, offering an exciting future for everyone who joins us on our journey.
So, if you're looking for a warm, welcoming, inclusive and flexible workplace, you'll discover somewhere that can really help your career happen.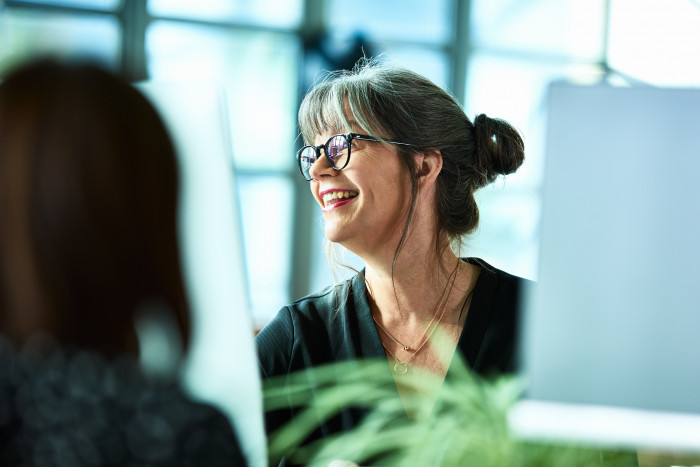 Explore where you can make a difference at YBS
Think you might like to join the team? Get in touch with one of our recruiters today to explore a career at Yorkshire Building Society.
Our ratings on Glassdoor
Our success is driven by our colleagues. Together we care for our members and think commercially to grow our business. Our colleagues are at the heart and soul of our business and truly Help Real Life Happen.

"Great place to work" Current Employee, more than 10 years
"Fantastic recruitment experience" Current Employee, less than 1 year
Featured

Drive digital ideas that everyone can access
Learn more
At Yorkshire Building Society we embrace Innovation. Discover how your tech talent could benefit the lives of our customers.
See jobs
From the company's beginning, one of our main priorities has been a focus on transformation to help secure the future of our company and support our customers needs'. As a result, Yorkshire Building Society now has extensive technology and transformation programmes to support and encourage the development of our digital products and innovation.
Explore a career at Yorkshire Building Society
Our working environments
Working in Yorkshire Building Society is a rewarding career experience, wherever you join us. Every day is different, and whether you spend your time in one of our branches, or at Head Office, there's a lot more going on than you imagine.

Discover our working environments >
Take a look at some of our recent vacancies and what locations they cover.