We're making great progress towards gender pay equity

At Yorkshire Building Society, we're doing all that we can to create a positive environment.
We want to create a culture which fosters a sense of belonging and inclusion for all of our colleagues, customers and members.

We publish our Gender Pay Gap Report every year to outline our commitment towards greater gender pay equity. It's all part of our promise to build a place where everyone feels welcome. And in 2022, as with every year, we're incredibly proud of what we've achieved.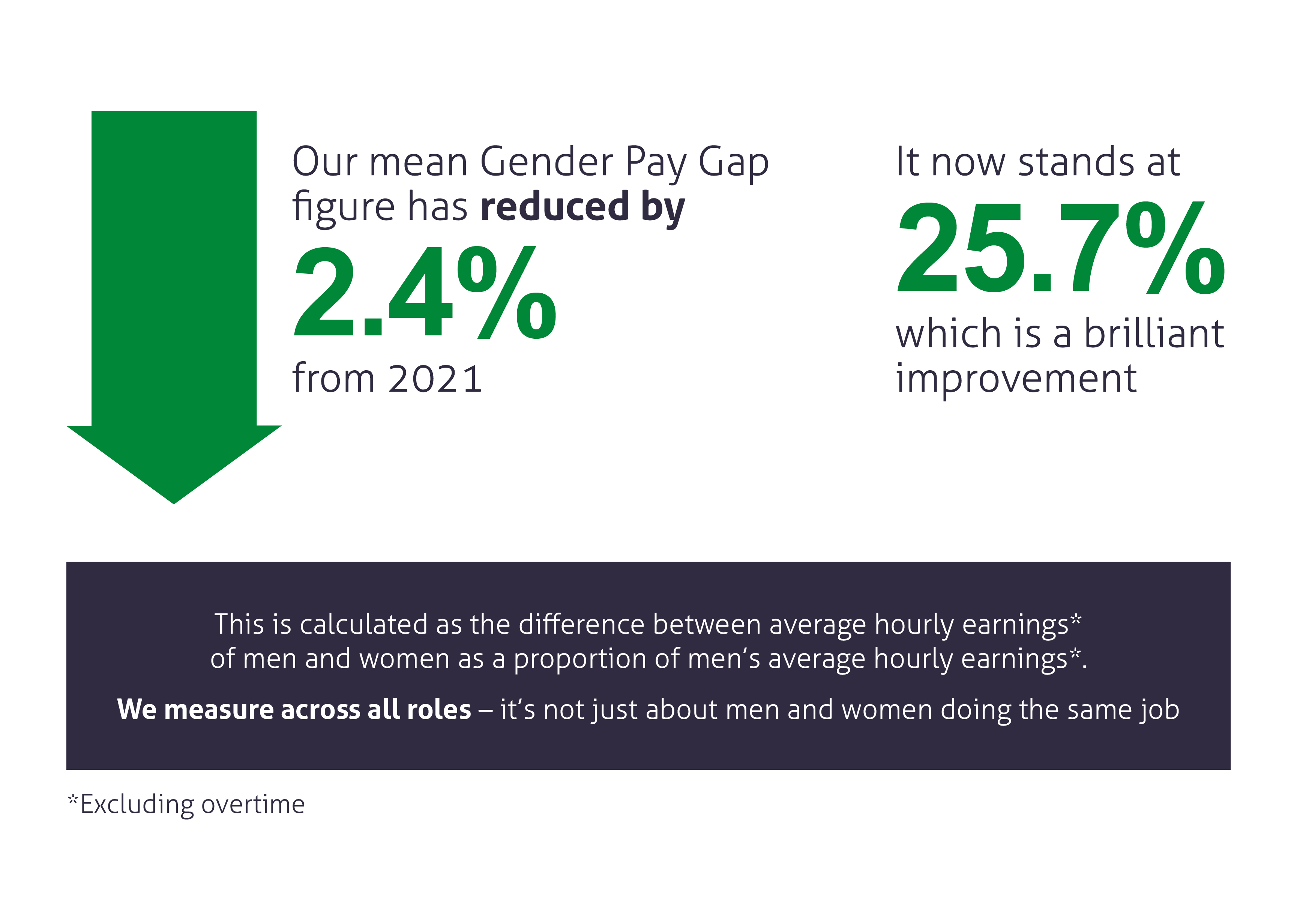 Since our last report for 2021, we've seen other changes happen across the business. More women are moving into senior management roles, an improvement of 0.9%. And we've also seen an increase in the number of men taking on lower paid roles, an increase of 3.4%. These are just some of the changes which have had an impact on the reduction of our overall figure.
We're always working to close our Gender Pay Gap. Some of our recent work includes a renewed focus on balanced shortlists and removing unconscious biases. As well as management training to help with the latter, we've also introduced strengths-based assessments across all of our roles, which allows candidates to show off their strengths and potential as well as their experience.
Our Colleague Networks and Groups have also grown since our last report. We now have over 300 members across our Accessibility, Ethnicity, Parents & Carers, Proud and Women's Networks, and our Men's Health and Wellbeing Group. Our Women's Network has over 100 members with excellent engagement across the business, supporting teams with content, events and learning. These have been fantastic steps towards making sure everyone in our business feels represented, seen and heard.
We've also worked within our communities, supporting women in Leeds and Bradford through a grant of £28,000 to Smart Works Leeds. This has allowed them to hire an Outreach Project Manager who will help engage women in marginalised and diverse communities, empowering them to enter (or re-enter!) the workforce.
There's still work to be done, but we're so pleased to be able to present the positive findings of our 2022 report here.