Ways of Working at Yorkshire Building Society

Making sure you can be your best, and do your best work.
We know there's no single right way of working that fits everyone. That's why we're not trying to find one. Instead, we're doing everything we can to make sure that when we're working together, and apart, we're working at our best. So when you join us, you'll be part of a team that's united by one shared approach to the way we work.
One shared approach to working?

Our Ways of Working Guide contains everything you need to know about where, when, and how you can work here at Yorkshire Building Society. You can get into it properly when you join us, but here's a snippet of what it looks like…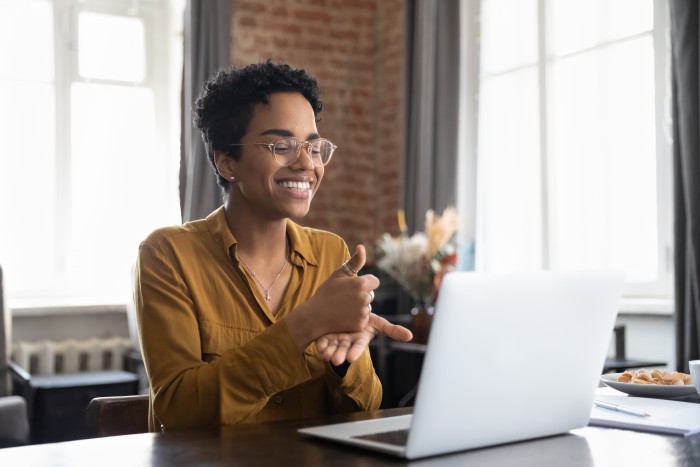 We start by keeping three principles at heart.

We're always customer-first
We deliver high performance, together
We each know what we need to be our best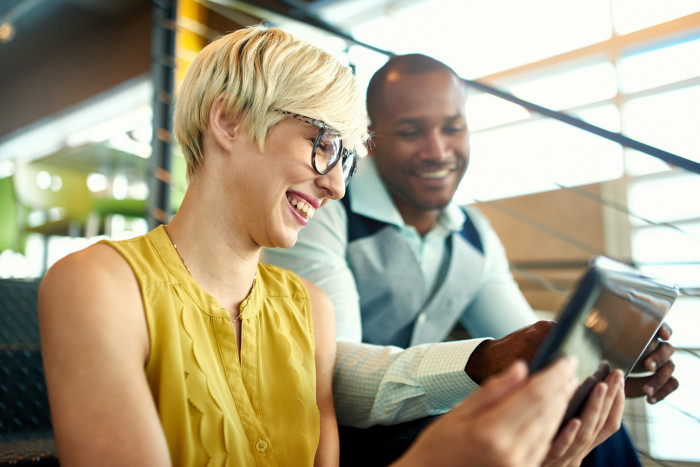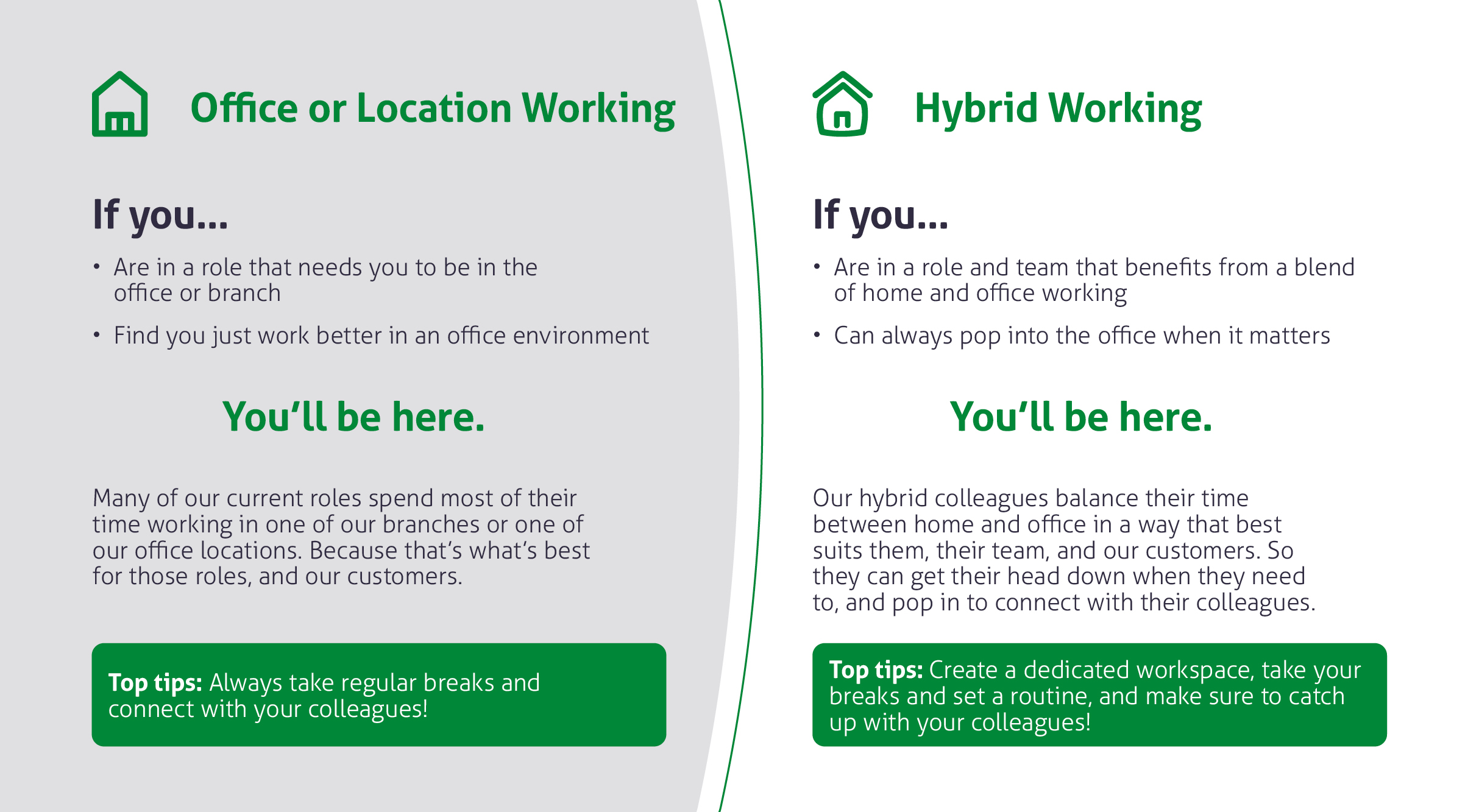 Moments that matter
When you join Yorkshire Building Society, you'll have lots of chances to get together with your colleagues. Whether you're in an office-based team or your team is spread across the country. We call them moments that matter, and they're all about building wonderful relationships and strong bonds with your colleagues.
They can be Face to Face, like…
Welcoming new colleagues, or saying goodbye to those moving on
Planning meetings & project kick-offs
Team building sessions
Development meetings & check-ins
Or, they can be Virtual or Hybrid, like…
Multi-location meetings
Team meetings
Stand ups
Large events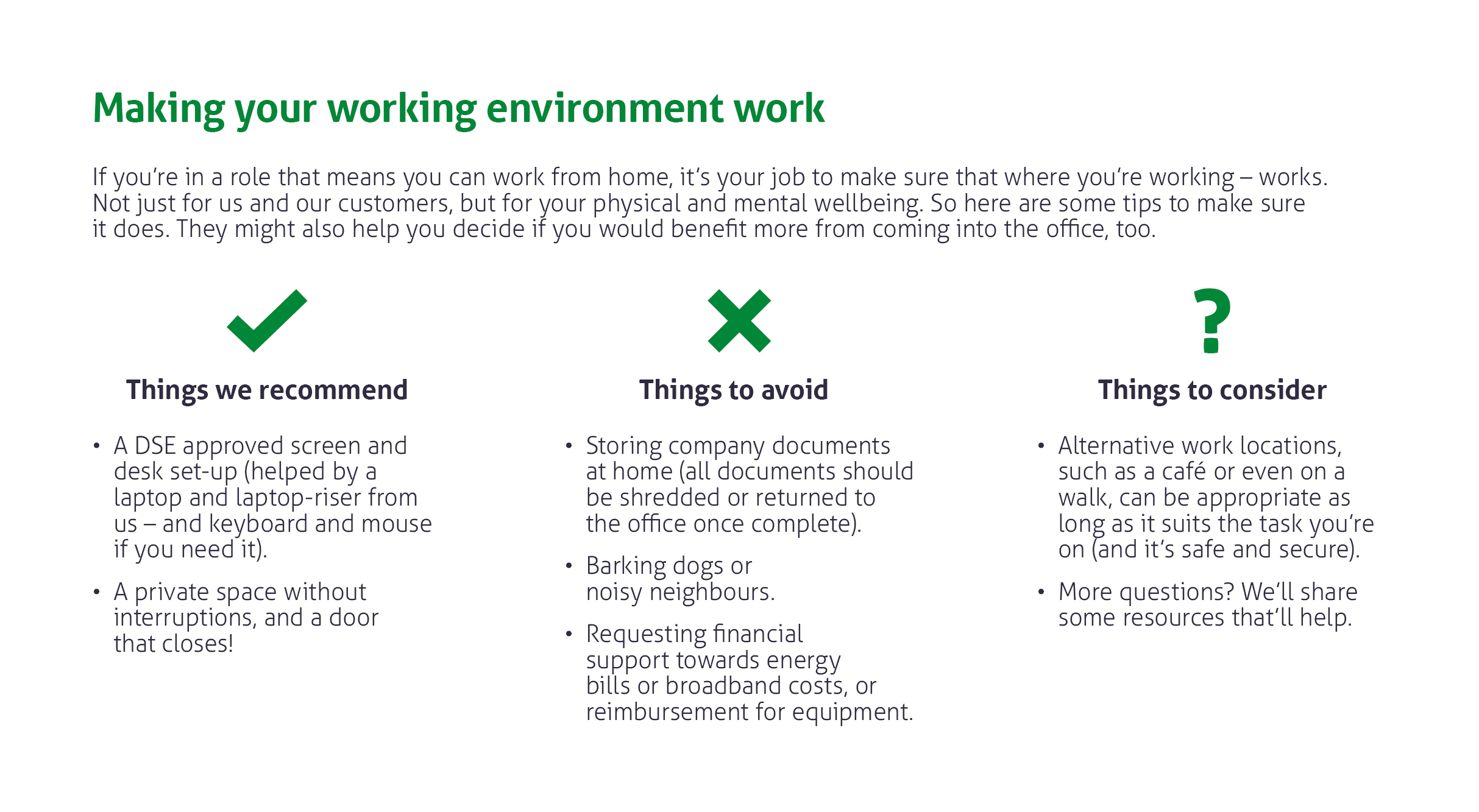 Making the most of technology
Technology has made it easier than ever for us to work efficiently and effectively. And we're committed to giving you the right tools, tech, and resources to deliver, whether you're at home, or in the office.
At home?
We give our hybrid staff laptops that connect to our systems, so you can move around work stations and locations with ease
Keep connected through our Teams Channels, emails, and even direct your phone extension to your mobile through MiCollab
In the office?
You'll use our video-enabled, dual screen monitors
Book out a meeting room equipped with screens and conference phones
If you join Yorkshire Drive or Broad Gate, make the most of our Microsoft Teams enabled meeting rooms!
Looking after you
We're also here to help you get the most out of work – wherever you're working. Here are our top tips…
Routine
Stick to your usual sleep and work patterns at home.
Think about going for a walk or exercise over your normal commute.
Make sure when you switch off for the day, you fully switch off – that email can wait, we promise!
Environment
Give yourself a proper workspace, away from distractions – even the cute pets!
Find a comfortable place, a table or desk is much better than a sofa.
You'll be given a full DSE guide, so you can check your setup with it!
Wellbeing
Whether you're working from a study or your kitchen, take regular breaks. Even 5-10 minutes away from your screen can really help – for productivity, your energy, and your wellbeing.
Take a full lunch break in your schedule.
Try to get yourself outside – a bike ride, run or walk, even to grab a coffee!
Staying connected
Working from home is great, but it can be isolating – so make time to pick up the phone or jump on a video call to catch up with your colleagues.
Your teammates can be feeling isolated, too, so check in on them to see how they're doing.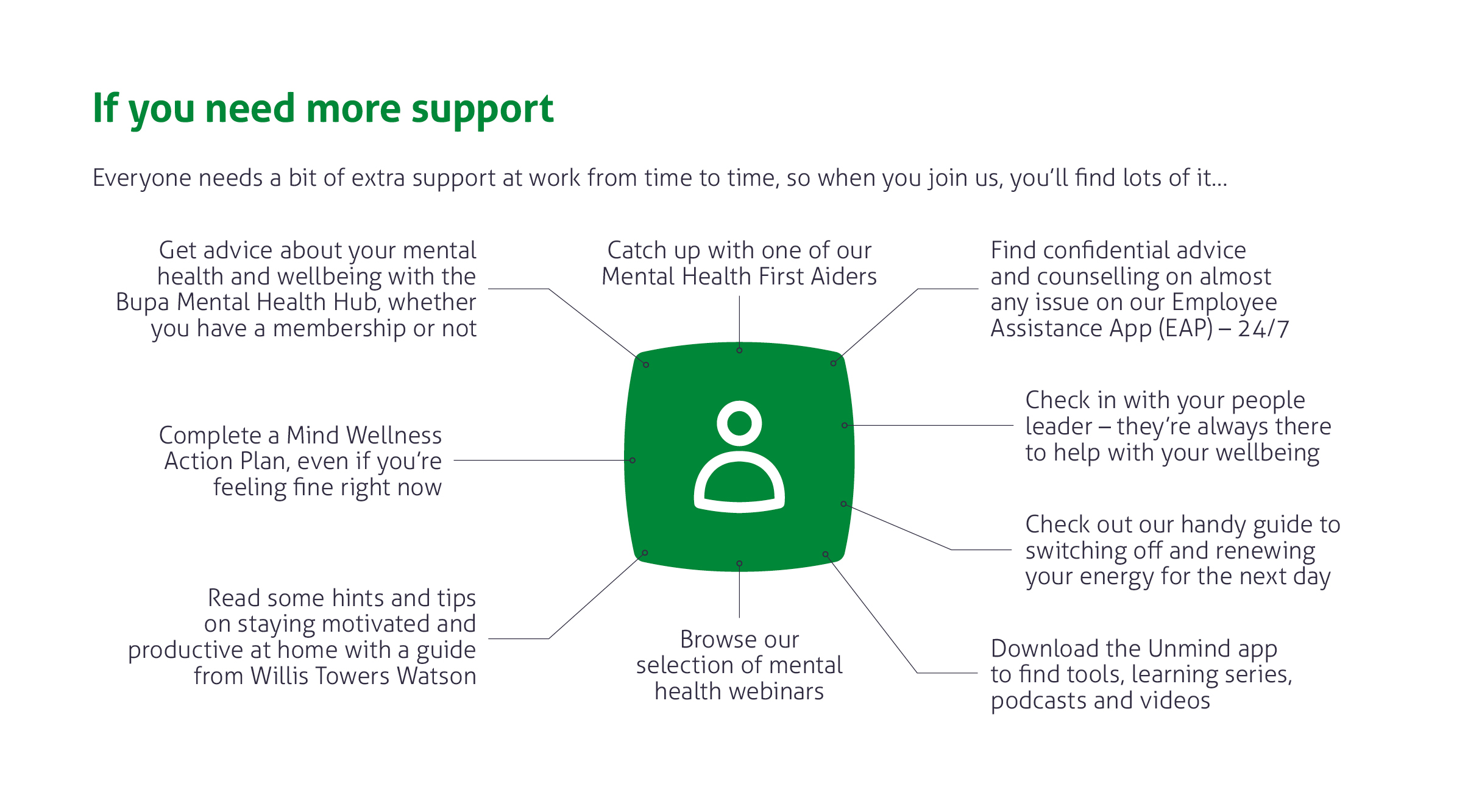 For today, tomorrow – and next year!
This snapshot into our Ways of Working is what we're doing now, but we're always evolving! So if our needs ever change, we'll update the way we work.

Right now we're…
Upgrading our office spaces based on colleague feedback
Looking at new technologies and systems that could better support our colleagues who use phones everyday.
So you can be your best, and do your best work when you join us. Now and in the future.
That's why it's never been a better time to apply.